The devices used to display moving images have transcended the home environment to massively occupy public space. The Prepared Screen series was started in 2012 from the the interest in the growing influence of technology on our actions, emotions and forms of collective organization. Between painting, photography, video and objects, the works in this series navigate between low and high technology to question the status of the image as well as explore the impact of cybernetics on contemporary human experience and the digital biopolitical structures that surround it at a time marked by continuous crisis.
Exhaustion of Deictics
video-object
Slideshow of 42 images appropriated from the FTP server of USGS (United States Geological Survey) shown looped on a broken LCD screen
50x70 cm
unique
2012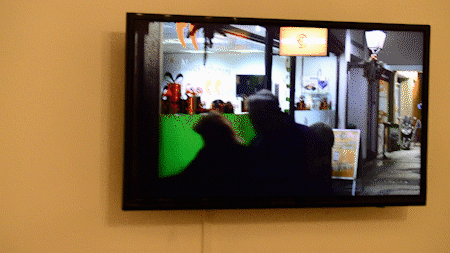 Monochrome
video-installation
silent HD video (11'42") and polarizer film on acrylic
variable dimensions
edition of 5 + 1 AP
2012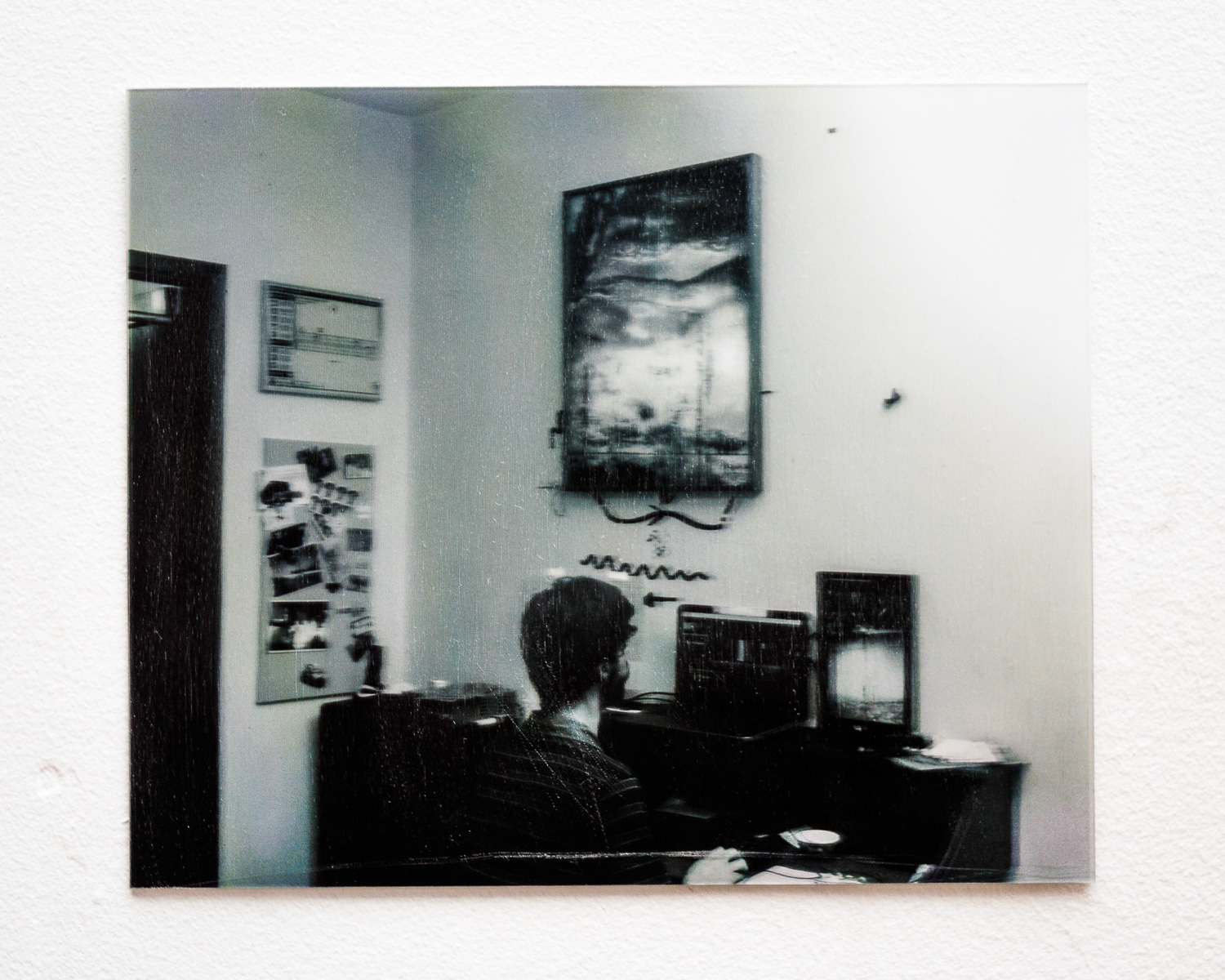 End User #0
lenticular (3D) print
20x24 cm
edition of 5 + 1 AP
2016
The set Acceptable Risk is created from the appropriation of frames from surveillance videos documenting the explosion of ATMs.
inkjet prints on Baryta paper
29,7x42 cm
edition of 5 + 1 PA
2016
Brazilian Society: Part II
installation with slide projector, projector screen, the book "Sociedade Brasileira" (1970), and steel chain
variable dimensions
unique
2016
The set No Repair  resents an archeology of inappropriate disposal of broken cell phone screens. Like the displays used by repair shops in the Santa Efigênia region, in downtown São Paulo, this accumulation reveals a contrast between scarcity and abundance. Knowing that electronic printed circuits are made of rare minerals, No Repair discusses an ecological problem after an artistic gesture.
cardboard, adhesive tape, and broken cell phone screens
unique
2018